Online Conference: Demystifying Investment in the U.S.: Steps for Success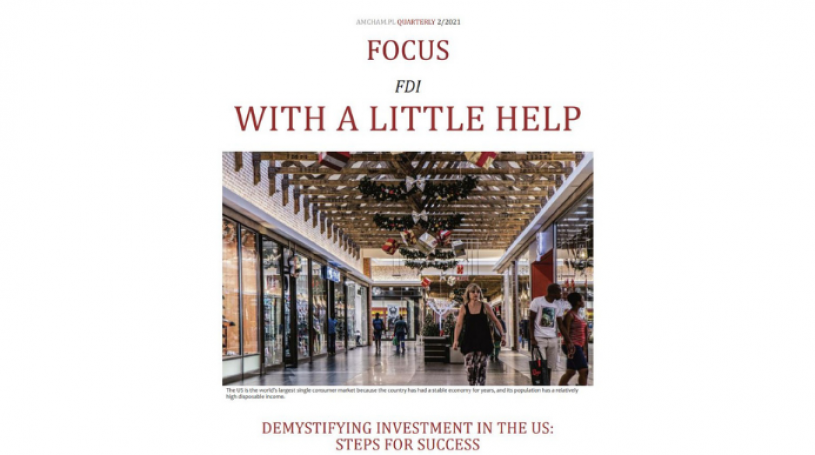 Demystifying Investment in the U.S.: Steps for Success
The U.S. is the world's largest single consumer market because it has had a stable economy for years, and its population has a relatively high disposable income. Companies eyeing opportunities for expanding their business to the U.S. should also look into the SelectUSA Summit, which occurs every year, a high-profile annual event dedicated to promoting foreign direct investment in the United States.
Council of American States in Europe
Joshua Seeberg, currently president of CASE, and Director, Business Development, European Office at the Kentucky Cabinet for Economic Development, said that the CASE website is the best starting point for contacting the organization.
FDI with a Little Help
Neil Pickett, the Deputy Senior Commercial Officer at the U.S. Embassy in Warsaw, is the best contact point for companies looking at opportunities to invest in the United States.
Article Available here: